[ad_1]

Early Friday morning, the driver of a vehicle collided with two parklets on Church Street and Market Street and destroyed them.
The shared spaces platforms of the fitness studio The Boombox (2109 Market) and the French restaurant and wine bar Aquitaine (216 Church) were both destroyed in the early morning accident.
According to the SFPD spokeswoman Grace Gatpandan, the officers reacted to the vehicle collision at around 12:33 p.m. Gatpandan said there were no injuries in the collision.
Gatpandan said witnesses could have provided police with a description of the suspect. At that point, however, Gatpandan was unable to confirm whether an arrest had been made.
Photo: D / Hoodline
The boombox Owner Alexandra Mogannam shared the news on Instagram. "In the middle of the night, our outdoor gym collapsed after a drunk driver was hit," Mogannam said.
"Our parklet and the parklet next to us were both destroyed," added Mogannam. "But don't worry, we'll be working hard this weekend to get the room ready for Monday morning class."
Mogannam informs Hoodline that the cost of repairing the damage is currently unknown. "Our contractor is coming tomorrow to do an assessment," said Mogannam.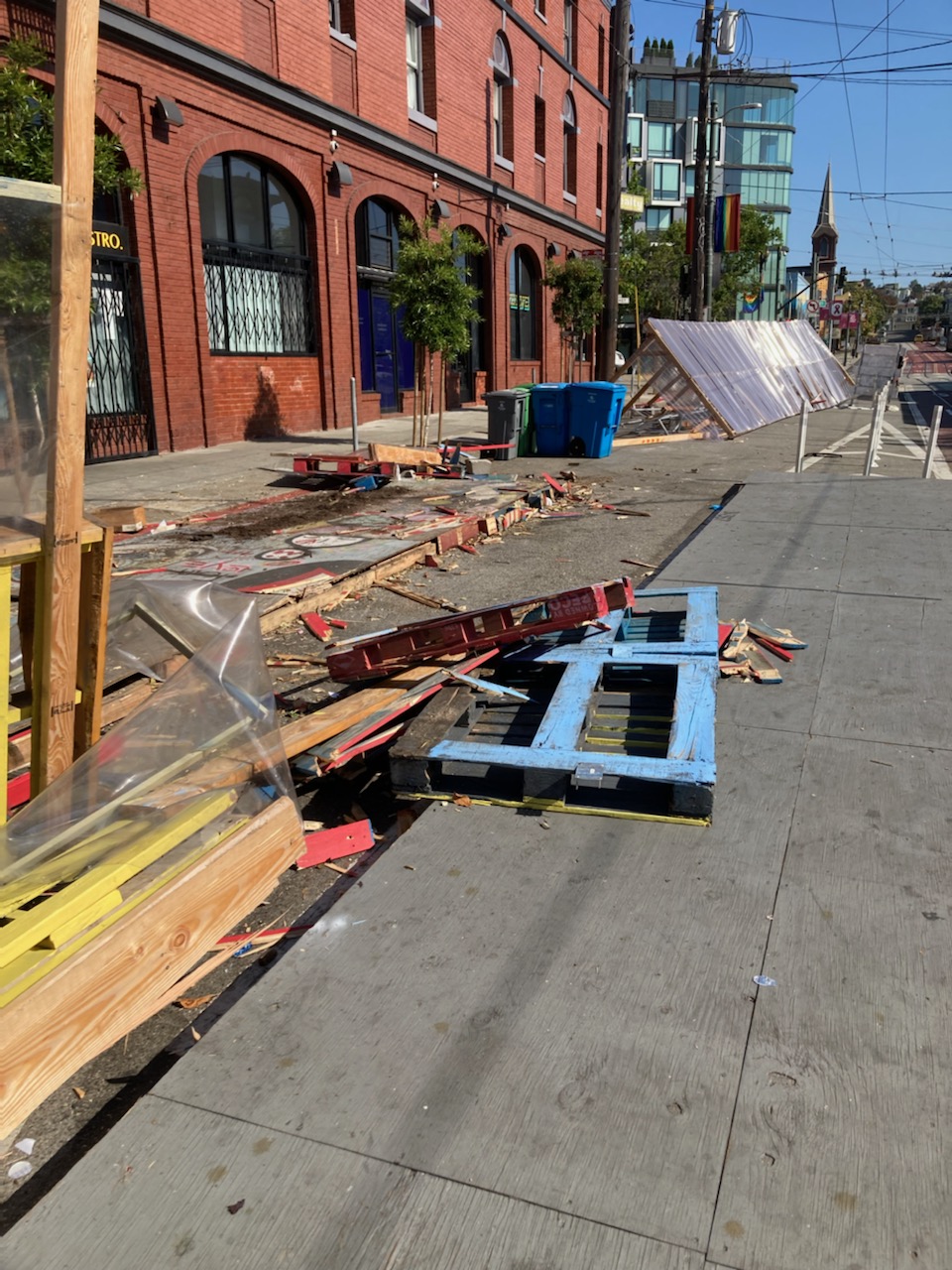 Photo: Alex / Hoodline
Aquitaine also went to Instagram to share news about the crash. "Welcome to San Francisco," said Andrew Fidelman, co-owner of Aquitaine. "Stolen car, hit-and-run, that's all the information we have." Fidelman stated that his dining room will be open while the parklet is being repaired.
According to Fidelman, the driver of the silver 4-door sedan fled the scene.
Fidelman tells Hoodline that Aquitaine currently has no plans to rebuild the parklet.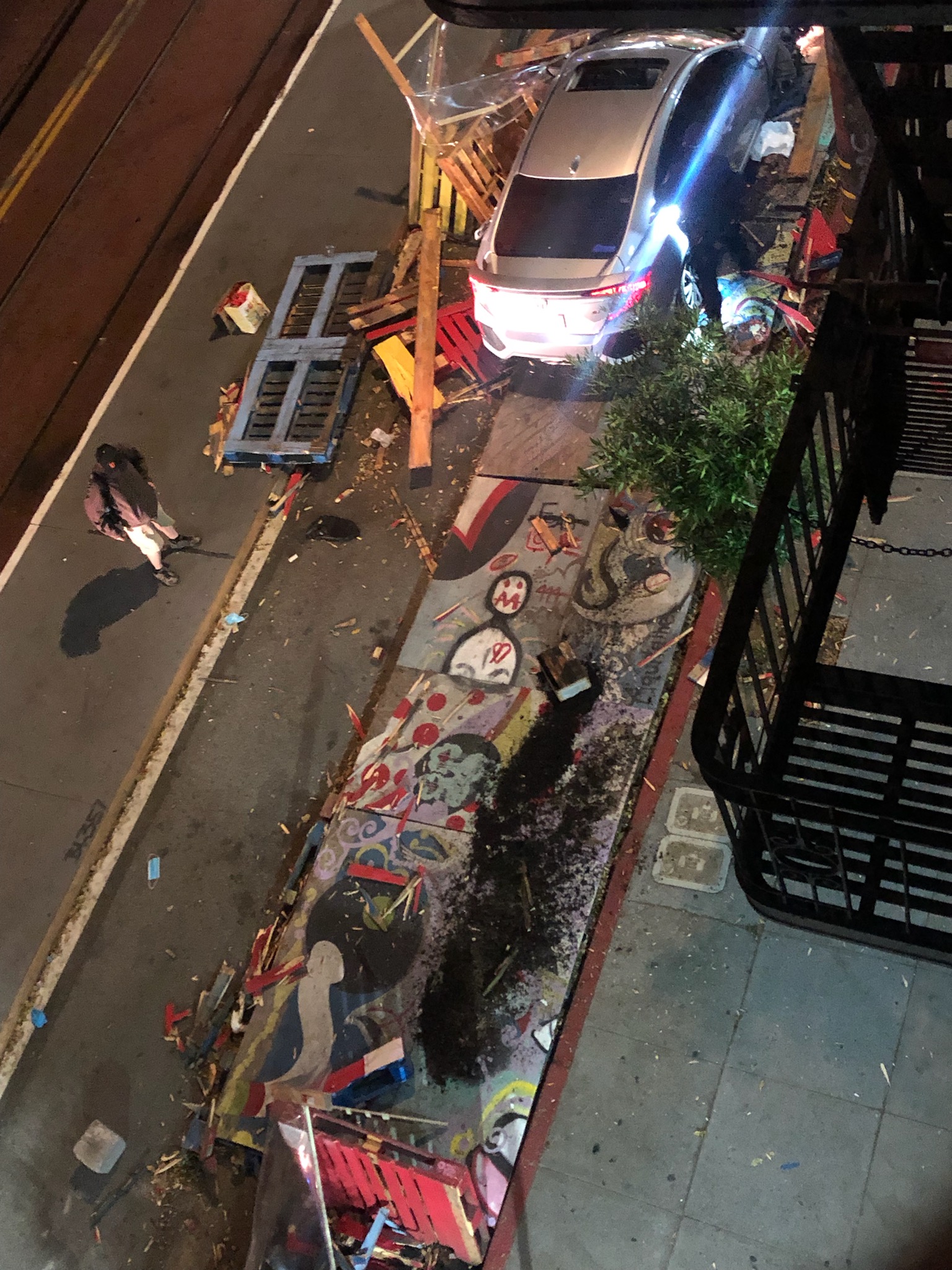 Photo: D / Hoodline
"At this point we are facing floods, fires, vandalism and a whole pandemic," said Mogannam. "This is just another moment that we will get through together and come out stronger."
"Please give the driver a mood in hopes that they are okay and maybe show a little more love for the other small businesses that have lost their parklet," added Mogannam.
The accident happened a week after a suspected drunk driver ran into an outdoor dining area outside a San Jose bar, killing one person and injuring two others.
---
Thanks to Hoodline-Tipster D! If you've seen anything new (or close) in the neighborhood, send your tips and photos to (415) 200-3233 or email [email protected] When we use your information in a story, we give you credit.
[ad_2]